Client Testimonials and References

Please contact us if you wish to obtain references and we will be happy to provide them for you.

I have been on two moose hunts with Babine Guides and Outfitter (out of Tukii Lodge) and both of them were very memorable. Top notch guides and equipment and Marilyn's cooking at the lodge is hard to beat; the entire Hooper family made you feel welcome into their home. We hunted from Morrison Lake and the experience is something I will never forget and I am looking forward to my next hunt with Dave and his family.  We harvested some very nice moose and the fishing was awesome!

Dallas S.

A new country, a different game – this was my personal formula for hunting all over the world.  Canada has been until 2005 a country I had never visited before.  And the Black Bear was also on my list of wishes...  We got the two good sized bears on the second and the fourth hunting-day – thanks to the good circumstances and a well-skilled professional hunter and tracker...On my list of wishes there are two additional intentions concerning my hunting ambitions: Moose and Grizzly Bear at Babine Guides and Outfitter (Tukii Lodge).  It is not necessary to change further on the country from hunt to hunt.  Canada offers a wide range of hunters desires so we would appreciate to come again.

Rudolf K.

Austria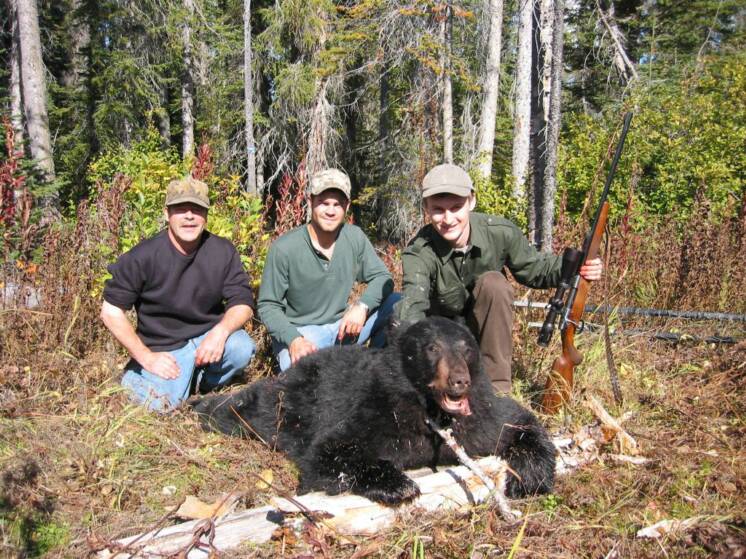 ...I've hunted on the vast region that Dave and Marilyn Hooper and their sons, Lloyd and Jack, have under their jurisdiction.  I have hunted moose, goat, wolf, and bear and have been very successful.  I have shot trophy goats and certainly shot my share of large moose.  I have shot numerous grouse and caught a lot of fish.  I've even been out on a winter trap line hunt.   I've never been disappointed... If you are looking for a quality hunt you certainly won't be disappointed with Tukii Lodge.  Every year I look forward to fall and another great hunt with the Hooper's.  I no longer try different guides because when you have the best, why change?

Brian T.

Chewelah, Washington

If I look for a nice holiday destination it is sometimes very difficult to find the right place. On one hand I like challenging hunts, especially in Canadian wilderness, on the other hand I like to enjoy the holiday time together with my family.

One place to combine both is Tukii Lodge. Here you can find a real family atmosphere with all you need: friendly people, a comfortable home in B.C. nature, excellent food, a lot of 'toys' like boats, ATV's and trucks and last but not least great hunting opportunities for Moose, Black Bear, Grizzly, Wolf and Mountain Goat.

Rene H.

Germany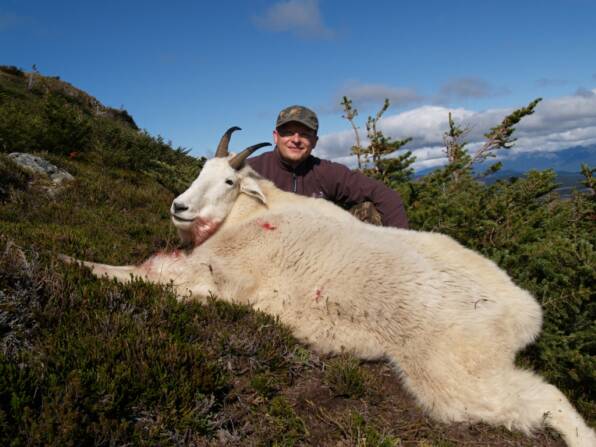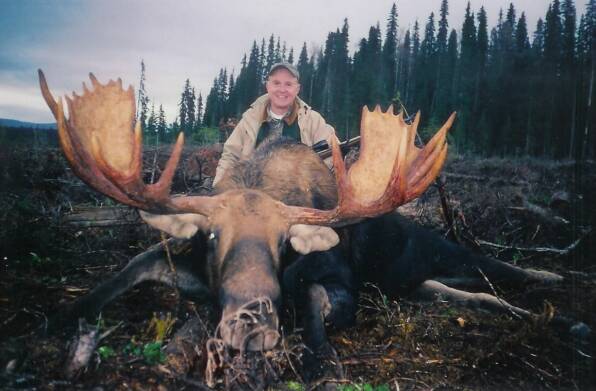 ...By chance on a Spring black bear hunt with Dave Hooper of Babine Guides and Outfitter in British Columbia, the prospect of my trap line dream becoming reality began to unfold...

If you have ever thought about a trapline hunt or desire to have a wolverine, lynx or wolf mount for your trophy room, you really should contact Dave Hooper at Babine Guides and Outfitter.  I recommend them highly and I know you'll enjoy every minute!

Kurt S.

Sacramento, California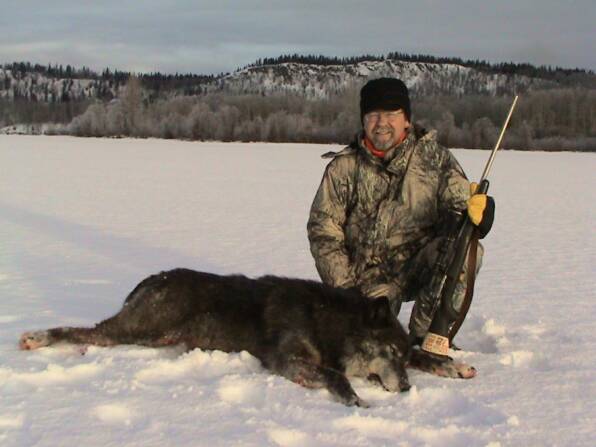 Please accept my sincere gratitude for my 'hunt of a lifetime'!!

My August 2009 mountain goat hunt with you was everything I had hoped for, and I cannot thank you enough for working so hard to make my 'dream hunt' come true...

You have a 'top shelf' hunting operation and I would not hesitate  a moment to recommend your hunting operation to anyone looking for a mountain goat hunt!!

James D.

Cisco, Texas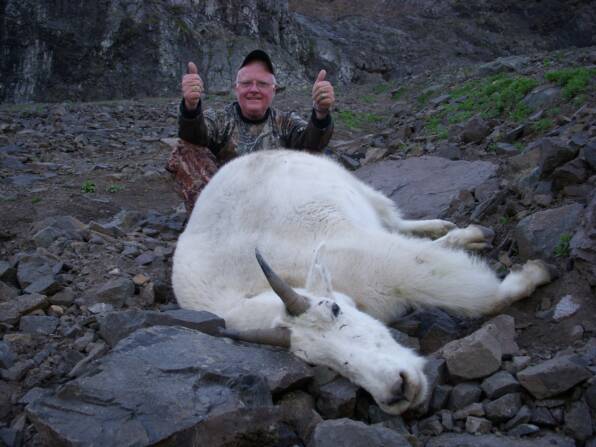 After going on four previous wolf hunts without any shooting opportunities I decided to try a combined Wolf Hunt & Trapline Adventure with Babine Guide and Outfitters located in Smithers Landing British Columbia.

This was a fantastic hunting trip. The accommodations were great, scenery was beautiful, even the weather cooperated. I really enjoyed my week up in British Columbia. Lloyd Hooper was an excellent guide/outfitter working very hard to please me, more than I could have ever expected...

I plan to look no further and go with the best again when planning my next hunt. I recommend Babine Guide & Outfitters Lloyd & Jack Hooper very highly to anyone looking for a truly great and rewarding hunting experience, you will not be disappointed. 

Hank L.

New York